MY LESSONS FROM CLUBHOUSE
Clubhouse is a new app only available on iOS that is audio-only and invite-only. It's like live podcasting and speaking at a conference had a baby
My favorite thing is there are no pictures (other than your profile image) or videos which helps take a lot of the vanity out of connecting.
It also has taken off in what is sometimes called the Knowledge Broker Industry which, for the most part, are amazing humans who have become successful and now want to help others by sharing their knowledge.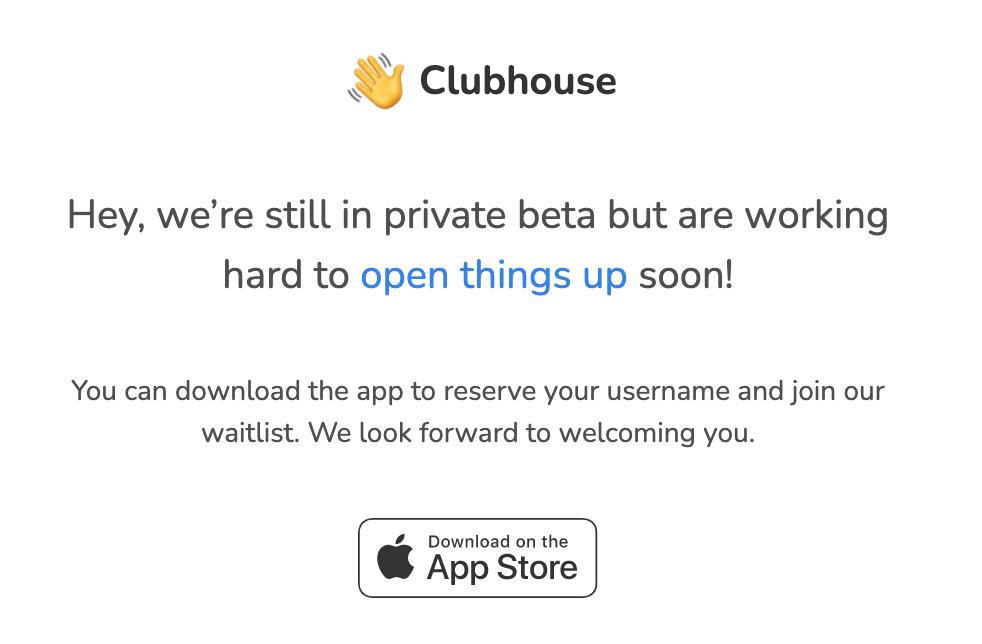 Also because it's live, you can truly hear how genuine people are. Basically, are they real or just trying to sell something. You do have to get an invite which is limited for each user, so once you get one, I highly suggest diving in and learning more. See my tips below on the best ways to engage. Check out my tips below and add me by searching @communitycreate
SIGN UP FOR MORE CLUBHOUSE TIPS AND SPECIAL ROOMS COMING UP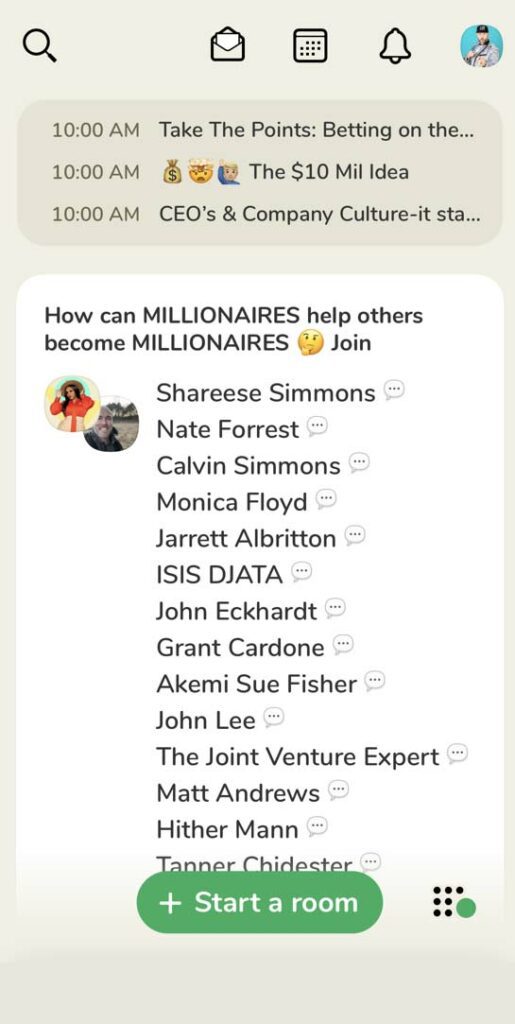 People create rooms that are shown in the hallway. You only see the rooms of people you follow so if you follow no one, you won't see any rooms. This is important because if you follow everyone, you are going to see everything. I suggest just following the people that you hear and provide you value. Then you will see when they create a room or if they are in a room.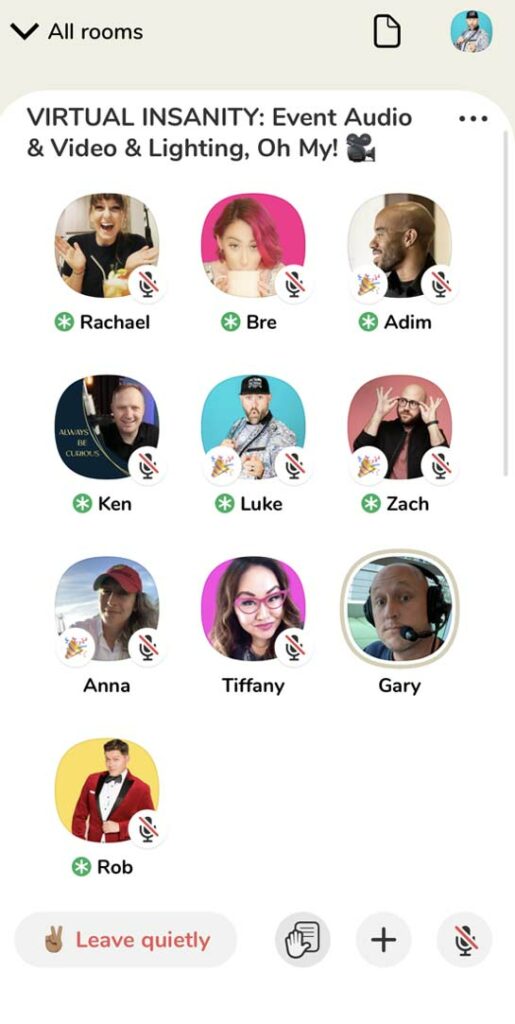 In the rooms, there is a stage. On stage is the moderator or moderators (the ones with the green stars). The person who creates the room is automatically the moderator but they can add other people to the stage and make them moderators. Moderators can invite others to the stage and remove them as well. They can also turn on the raise hands feature which allows the others in the room to raise their hand which lets the moderators know you want to come on stage and ask a question. While in the room, you can ping others that might be interested or provide value on the topic in that room.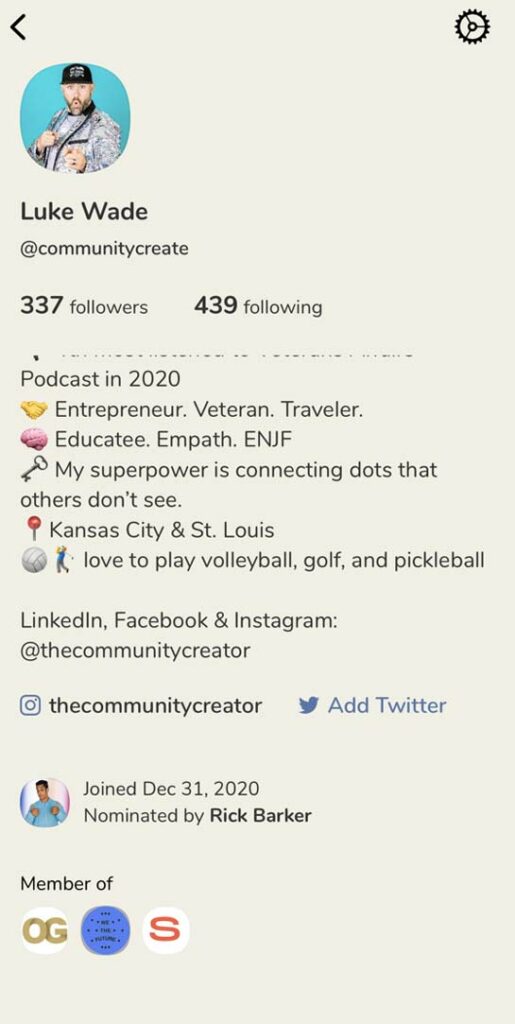 Your bio is how people learn more about you. The first 3 lines are the most important as that's what shows up first and lets people know if they have similar interests as you. They can view your full bio to find more about you and connect with you. Links do not work so using small links (luke.club) are better so if interested, they can get to your link easily.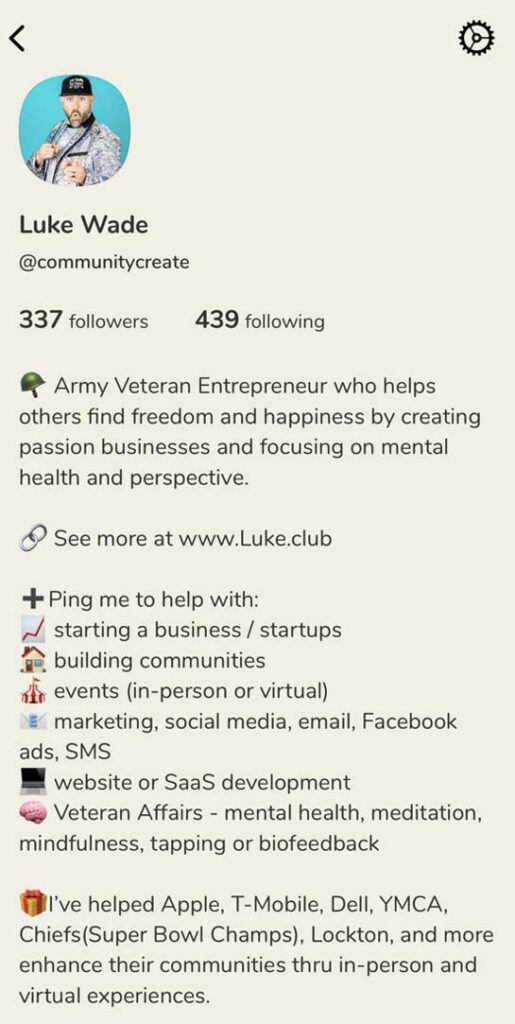 You also can't message in Clubhouse, so it's important to link your Twitter or Instagram so people can connect and DM you if they'd like to send you a message.
At the bottom, you'll see who invited you as well as the clubs you are a member of.
CLUBS
Clubs are like groups that you can follow and join. Clubs typically host many rooms around specific topics. Because the app is so new, they aren't allowing anyone to create a club unless you've hosted a certain amount of rooms per week.
WHAT ROOMS SHOULD I JOIN?
STARTING A NEW BUSINESS?
You'll hear me say this a million times. It depends on your goals. What are you trying to accomplish? Are you just getting started as an entrepreneur, starting your first business, or trying to raise money? Then I suggest joining the rooms with the millionaires and billionaires as they have great motivation and stories about how you can get started. They also host rooms where they let you pitch and they invest. Pretty awesome right?
TRYING TO GROW YOUR BUSINESS?
What are you trying to grow? Is it social media? Marketing? Your personal brand? Then follow the experts in those industries and join those rooms. I've found way. more value in the smaller rooms because you get a chance to speak and ask questions rather than just listen in the audience.
When you are invited to speak on a stage, your mic is automatically unmuted so make sure you mute your mic right away after joining. PLEASE do this and mute yourself in-between talking as it's very distracting hearing background noise while others are speaking.
The clubhouse app is optimized to work with your iPhone mic which means it's better to use that or AirPods instead of a podcast mic. If you hear people far away or hard to hear, it's most likely because they are on an external mic.
Audio recording is allowed if everyone speaking or on stage has agreed. This is hard unless you limit who joins the stage. Also, Screen recording is NOT allowed. DONT DO IT OR YOU WILL GET BANNED.
Every word and emoji in your bio is optimized in the search. So if I have veteran in my bio, and you search veteran, I'll come up. Same with emojis. So make sure you are using keywords you want to be found for and looking at bios from people in your industry to see what they are using. You can make your bio look cool with unicode generators BUT anything in unicode does not show up in search. I'd suggest staying away from it for now unless you use unicode only for parts you aren't trying to get searched for such as a link.
Moderators are in charge of the room. They can remove other moderators, add people to the stage, remove people from the stage/room, mute people, and more. There is an art to being a moderator and managing a room. The more rooms you join the more you'll see the difference. My favorite moderators are Gary Henderson and Bre Donofrio. DO NOT add people you don't know as moderators in large rooms as they can remove you and take over the room.