CHALLENGE: CREATE A SUCCESSFUL AND PROFITABLE VIRTUAL EXPERIENCE IN 3 DAYS
NOT ALL VIRTUAL EVENTS ARE CREATED EQUAL. LEARN HOW YOU CAN CREATE A PROFITABLE VIRTUAL EXPERIENCE THAT EVERYONE LOVES.
IN 3 DAYS, YOU'LL GO FROM HOW DOES A VIRTUAL EVENT WORK TO RUNNING SUCCESSFUL AND PROFITABLE VIRTUAL EXPERIENCES THAT EVERYONE THANKS YOU FOR!
UNDERSTAND WHAT VIRTUAL EVENTS YOU SHOULD RUN AND YOU SHOULDN'T
BUILD A STRATEGY THAT WORKS AND MAKES A PROFIT
TARGET PARTNERS, SPONSORS AND AN AUDIENCE THAT WORKS
HOW TO USE THE BEST TECHNOLOGIES TO MAKE YOUR LIFE EASIER
WHY IS A VIRTUAL OPTION IMPORTANT?
Are you wanting and needing to get into virtual events but are not sure where to start? Are you ready for a challenge to help build your first event in just 2 hours per day? Join my 3-day challenge to learn exactly what you need to create a profitable and successful virtual experience that others can't stop talking about. In this challenge, I'll go live 2 hous a day for 3 days to teach you how we've generated over $75,000 through virtual experiences since March! LEARN HOW WE'VE GENERATED OVER $75,000 IN VIRTUAL EVENTS ALONE SINCE IN JUST OVER A YEAR.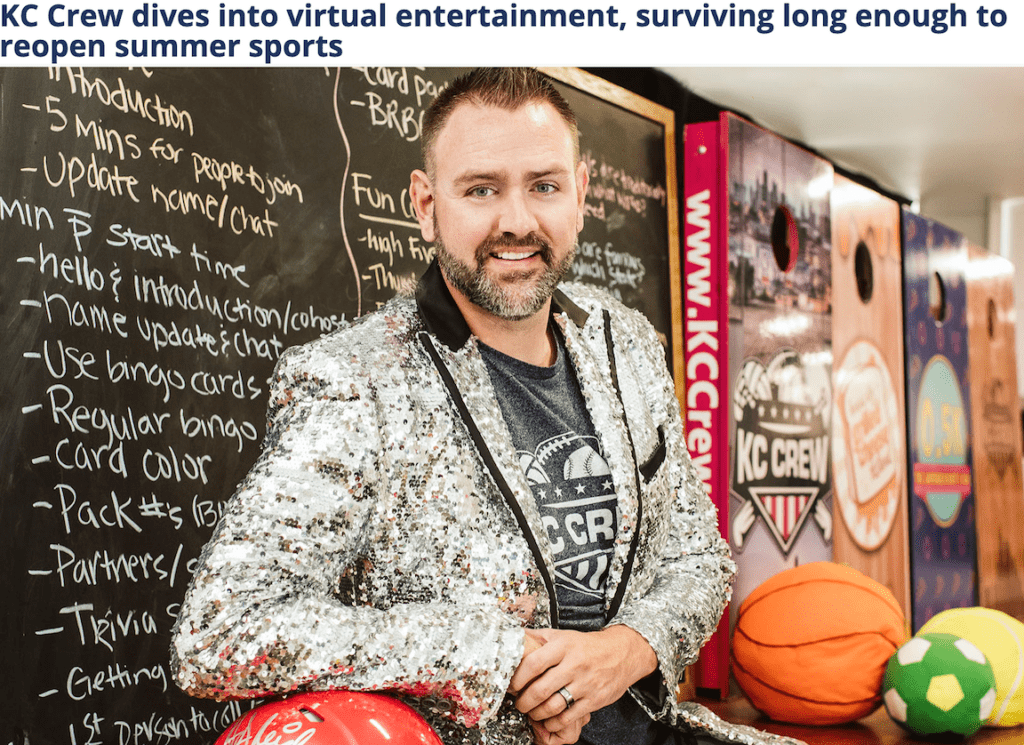 When COVID-19 shut down organized sports across the city, Luke and Katy Wade went back to the basics to keep KC Crew active — putting a virtual spin on classic entertainment options.
"Who would have thought bingo you know?" Luke Wade said, referencing his first experiment in finding an alternative diversion for a newly online-only audience. Later iterations expanded into trivia, murder mysteries and scavenger hunts, he added.
KC Crew first made its mark on Kansas City as an in-person downtown-area sports operation, offering such ongoing adult leagues as softball, volleyball, kickball, cornhole and pickleball since 2012. Summer leagues typically draw about 4,000 players each week, Wade said. But not in 2020.
"On March 15 — when they declared that no one was allowed to gather in groups larger than 10 — we had to cut our pickleball league season short. The next day, we had to let everyone go, so it was just my wife and I left running the company," he said of the Hy-Vee Arena-based operation. "Once everything got shut down, even my software that runs leagues wasn't making money — because no one was running leagues — so all of my businesses were kind of just tanked."
BE THE HERO IN YOUR COMMUNITY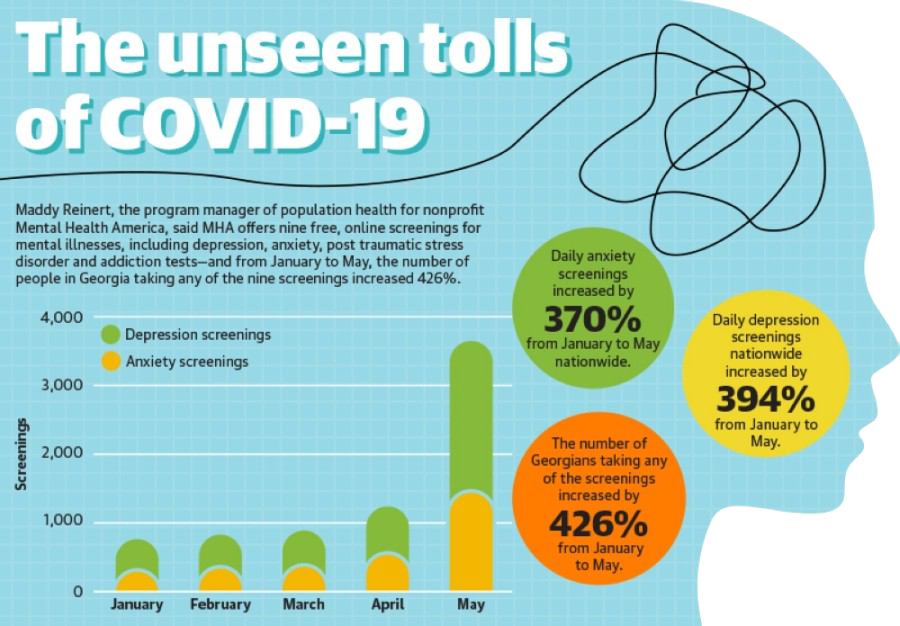 Quarantine and other elements have caused increases in depression, anxiety, and more. People need social interaction, engagement, and fun to survive. Our virtual experiences provide exactly what humans are needing right now.
Even if you don't have an event, I can help create a virtual experience for your company, community, or yourself that helps you drive revenue and keep your clients, customers, and community engaged during these tough times. Everything from speaker presentations, conferences, networking dinners, summit, Bingo, Trivia, Scavenger Hunts, happy hours, and more!
After these 3 days you'll have all the information you need to start your virtual experience and start making money and helping others connect in the new virtual world.
The one local KC business person or entrepreneur I admire is Luke Wade. Luke has grown a vision/passion for community and bloomed it into a multifaceted organization that creates opportunities in various realms to exercise, be creative, and network.
Luke's entire industry shut down. Not work from home, not take the weekend off, getting people for fun is literally illegal overnight. Now, he's figuring out how to create a new industry to connect people not just in KC but across multiple cities.
There is a reason why we all admire Luke so much. He is a true community leader, in every way. Take a look at all the things he put together to keep things going for so many who are starting too slow or stop altogether. Thank you for continuing to connect us all even when we can't be face to face. Keep innovating Luke. We need people like you more than ever.
VIRTUAL EXPERIENCE REVIEWS
Had a blast – again! You'll be our first phone call for our next event
VP, Human Resources
Bardavon Health Innovation
Private Bingo Party participant
Las Vegas, Nevada
Virtual bingo with KC Crew is one of the best things I have done during quarantine!
Benefits Risk Consultant
HUB International
Thank you for such an awesome experience today. The feedback has been overwhelmingly positive and it far exceeded my expectations.
VP, Human Resources
Bardavon Health Innovation
Thank you for having me! It was the first live stream event I've played that I qenuinely felt engaged with the community!
Performing Artist
Kansas City, MO
Is your team using Zoom to get together for happy hours, catch ups, etc? THERE'S A BETTER WAY. KC Crew brings you together for a virtual experience.
Benefits Consultant
HUB International
I was touched by the beauty of the presentations, each artist with heartfelt offerings of all kinds. I loved the mix of musician, sculptor, jeweler, poet, painter. Your patience with the technical issues was appreciated, that piece was vital. Thank you so much for putting this together.
Ceramic Artist
Kansas City, MO
KC Crew has done amazing things during this Corona Crisis. I appreciate ya'll keeping me (and many others) entertained with bingo/cornhole/murer mystery/trivia and i will continue to see you on Tuesday nights!
Weekly Bingo Participant
Kansas City, MO
Sign up to attend the 3-day challenge which starts Tuesday, June 8th, and ends Thursday, June 10th. In the challenge, you will receive 2 hours per day of training to create your own successful and profitable virtual experience. The training will be live and saved in the group for you to access anytime. You will receive daily direct feedback on your specific idea and experience.
Access to the Facebook Challenge community group
2 houTs per day live training
Daily feedback on your event
Access to the Facebook Challenge community group
2 hours per day live training
PLUS you get to attend the meeting and ask questions live
Daily feedback on your event
30 minute 1on1 video call with me ($250 value)
Everything I've Created Since COVID-19